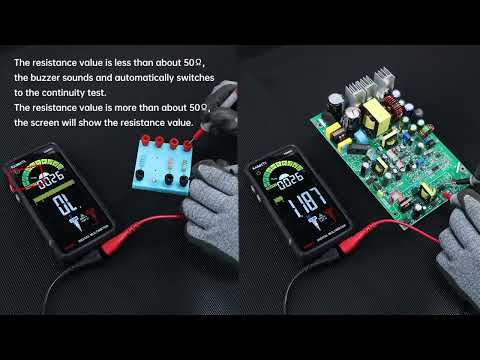 KAIWEETS KM602 Smart Digital Multimeter - 6000 Counts True-RMS
Free Delivery

5-10 Business Days to America and Europe.
15-30 Business Days to Other Areas.

Free Return Warranty

30-Day No-Hassle Returns
3-Year Warranty

Shipping from US Facilities
Fraud Prevention: Your Payment is Safe & Secure.
Smart Mode: This smart multimeter enters smart mode by default. In smart mode, the voltmeter automatically measures voltage, resistance, and continuity. It can identify the measurement content and select the range with the best resolution, making the measurement more convenient and faster.
Rechargeable multimeter: The tester multimeter has a rechargeable function and a built-in 1200 mAh battery. The multimeter will last longer. And what's more convenient is that you no longer need to replace the battery manually.
Wide Application: This smart digital multimeter is suitable for diagnosing automotive, industrial, and household electrical problems. The multimeter can accurately measure AC and DC voltage, resistance, continuity, AC and DC current, capacitance, frequency, diode, duty cycle, temperature, NCV, and live wire.
Safety instruction: The professional multimeter has two fuses to protect against burnout and overload. Overvoltage protection, anti-high voltage circuit. Soft silicone case protects in drop.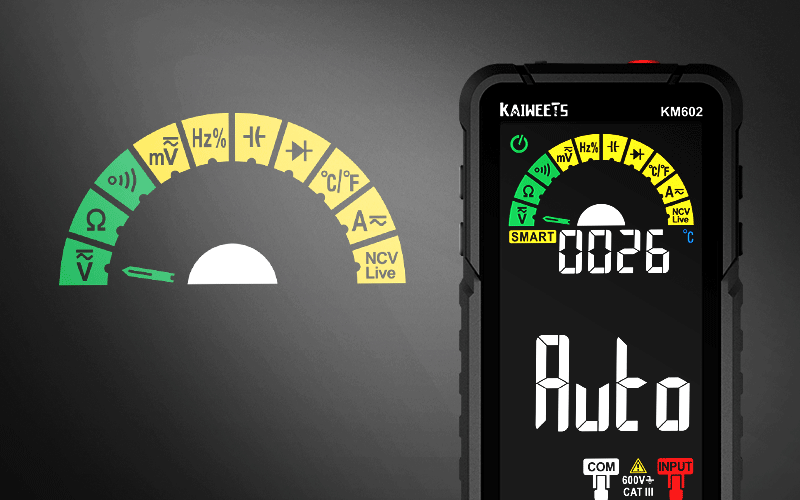 KAIWEETS
6000 Counts True-RMS Meter
Kaiweets 6000 Counts True-RMS Meter - KM602 can accurate measurements, even on non-linear loads.
What Do You Get?
Color box packing
1 x KAIWEETS KM602 Multimeter
1 x red and black meter cable
1 x meter bag
1 x thermocouple
1 x leather case
1 x charging cable