KAIWEETS KGM01 Metal Detector, 6 Detection Modes
US/EU Warehouse

3-7 Business Days to America and Europe.
15-30 Business Days to Other Areas.

Free Return Warranty

30-Day No-Hassle Returns
3-Year Warranty
Fraud Prevention: Your Payment is Safe & Secure.
6 Detection Modes: A metal detector for adults has 6 distinct modes that allow you to search for the desired metals effectively. ① All metal mode: 6 kinds of metal targets can be detected. ② Disc mode: Remove unwanted metal targets sequentially. ③ Notch mode: Customize removal of unwanted metal targets. ④ Memory mode: Detect the only memorized metal target. ⑤ Coins mode: At this time, only coins can be detected. ⑥ Pinpoint mode: Accurately locate the target.

High Precision Metal Detector: The metal detector is equipped with a ground balancing device, which can eliminate the impact of "mineralization reaction". The stable reception of detection signals can help you find treasures in the shortest possible time. Metal detectors feature an IP68 waterproof 10-inch search coil(the control box is not waterproof), and detect depths up to 11.8 inches, so you can scan larger and deeper areas.

Intuitive LCD Display: User-friendly interface specifically developed and designed for beginners. The backlight function enables easy treasure hunting in low light or nighttime conditions. Button operation, 3 display modes to easily identify the type of metals you are detecting, displays digital, image, and sound. It's convenient for you to get the type of metal target, depth, recognition, sensitivity level, and operating mode, which lets you detect more efficiently.

Adjustable & Ergonomics Design: Gold detector with 5-level sensitivity, you can adjust the sensitivity to counteract some interference factors and find the target faster. Detector from 29-inch to 44-inch adjustable stem, suitable for both adults and kids. Save more effort with arm rest of the design, which makes you more comfortable with the metal detector. Foldable design for easy portability and storage, lightweight, easy to use.
Item Weight

3.07 KG

Product Dimensions

43cm X 31cm X 15cm

Power Source

Battery Powered - Two 9V alkaline battery

Operation Mode: 5+1


Motion Mode: ALL-METAL, DISC, NOTCH, MEMORY,

COIN Non-motion Mode: PINPOINT

Coins Depth Indication

2", 4", 6", 8" and +

Sensitivity Control

5 grades; 0 to 99 double digits

Target Metals Discrimination

6 kinds

Signal Strength Indication

5 grades

Sound Frequency
   3 kinds of frequencies indicating different metals
Volume Indication

3 grades

Target Metals Discrimination

6 kinds

Turn off prompt

The machine is not in use for about 15 minutes, automatically shut down, and emits a shutdown prompt tone.

Search Coil

Waterproof search coil
1 x KGM01 Metal Detector
2 x 9V Alkaline Batteries
1 x Small Shovel with Laser Scale
1 x In-line Control with Volume Adjustment Headphones
1 x Black Shovel Bag
1 x User Manual
Easy to Set up & Great Beginner's Device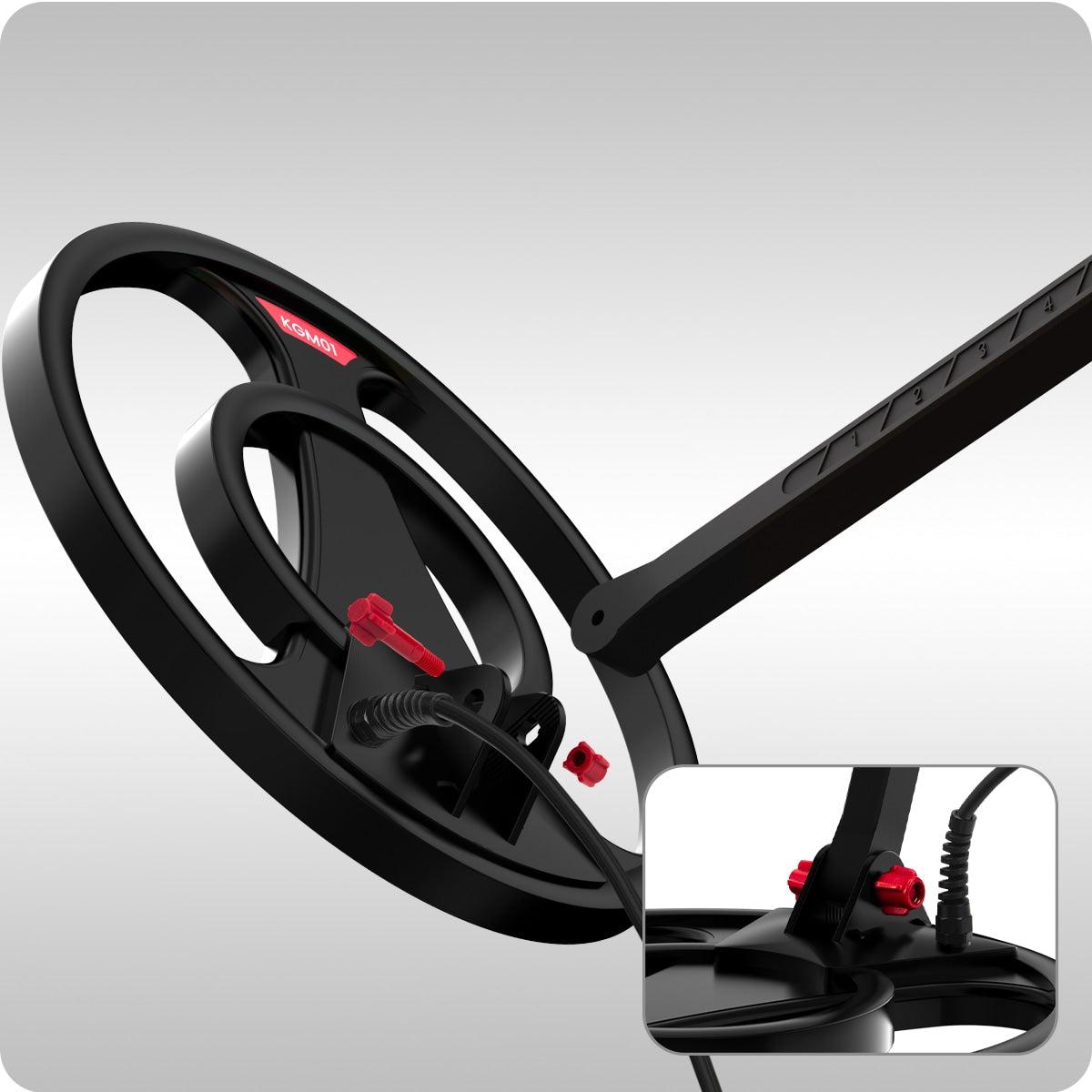 Connect the lower valve stem to the detection coil, align it and tighten the screws to secure it.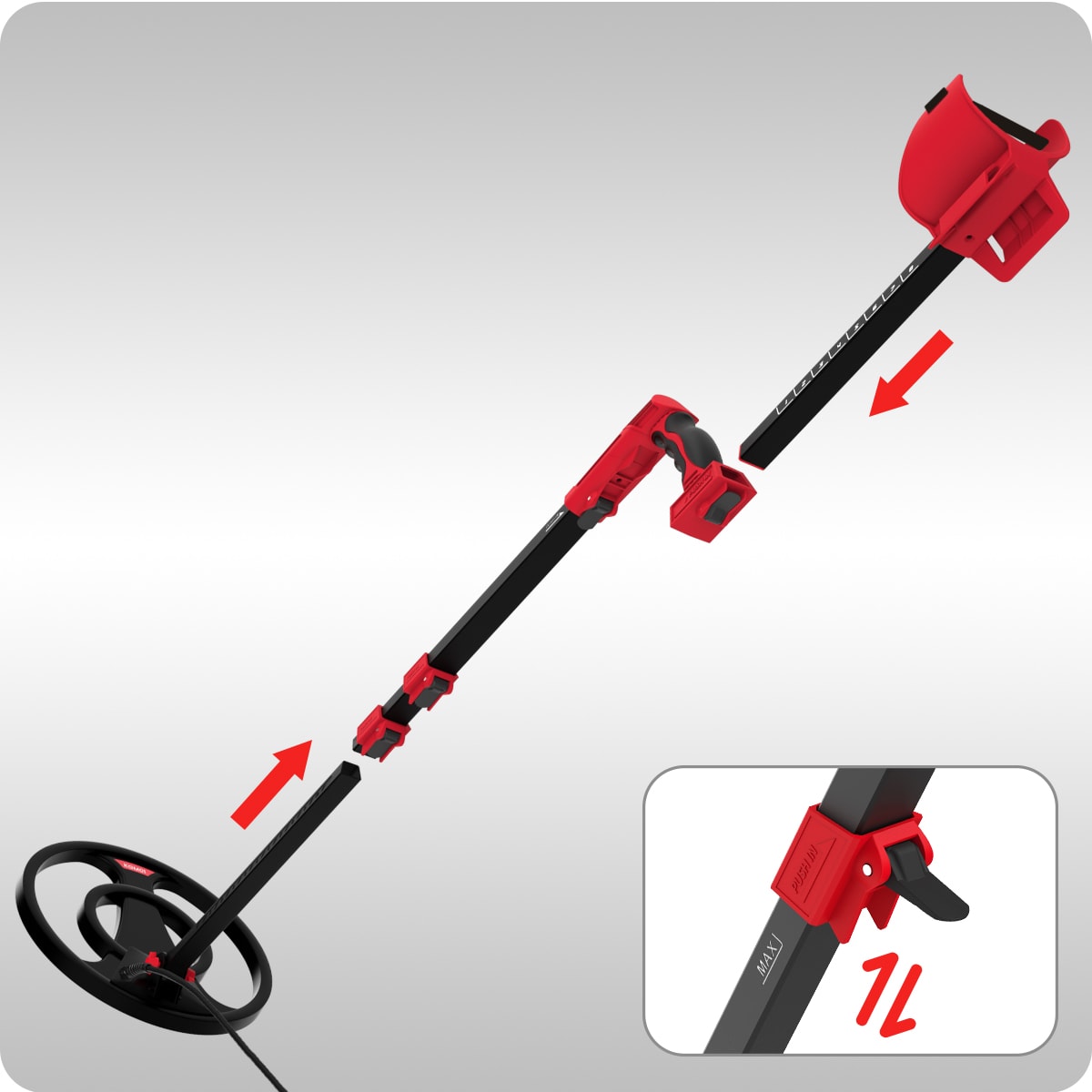 Connect the bottom pole to the middle telescopic pole and the top telescopic pole, adjust the length and secure the buckle.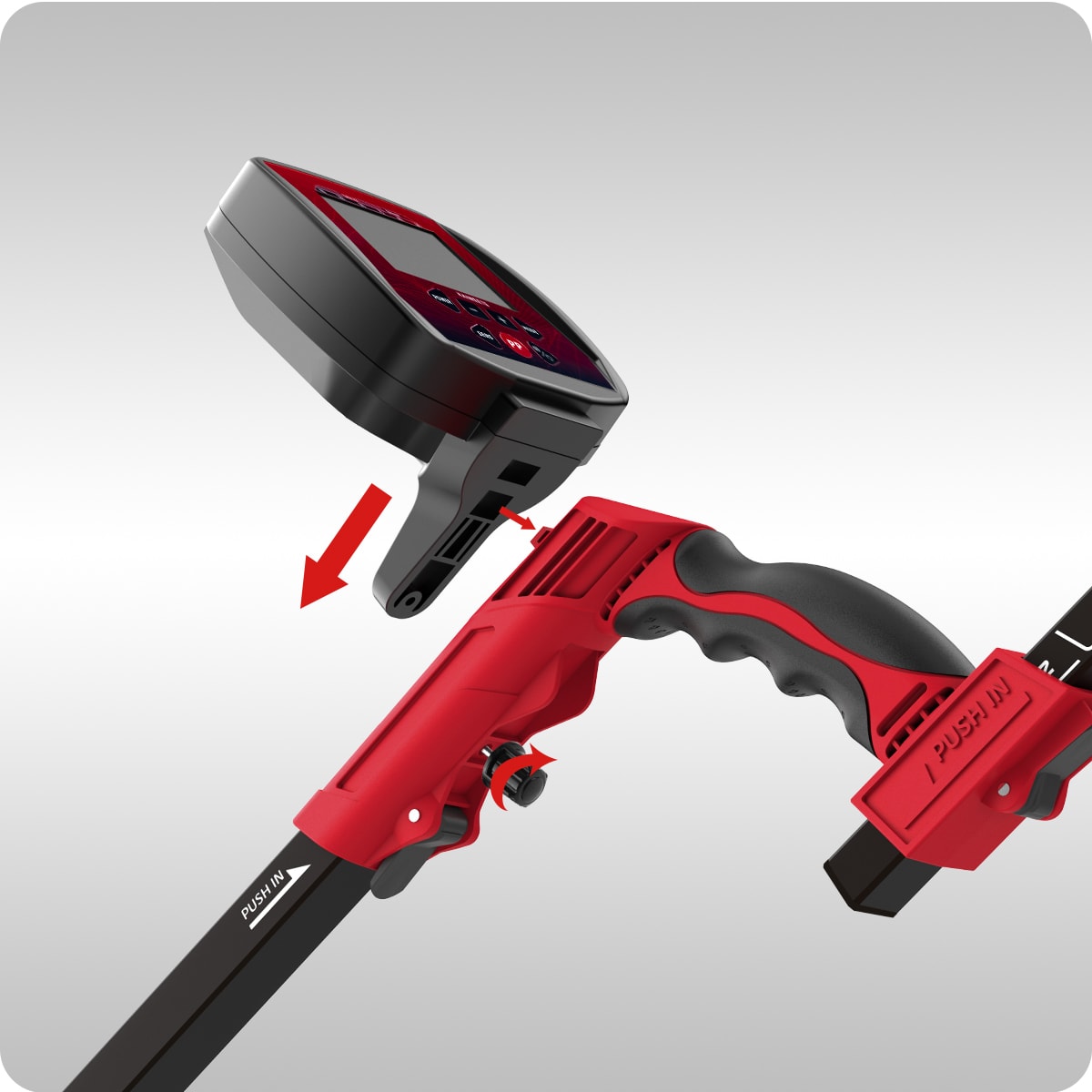 Connect the display to the telescopic pole in the middle and tighten the screws to secure it.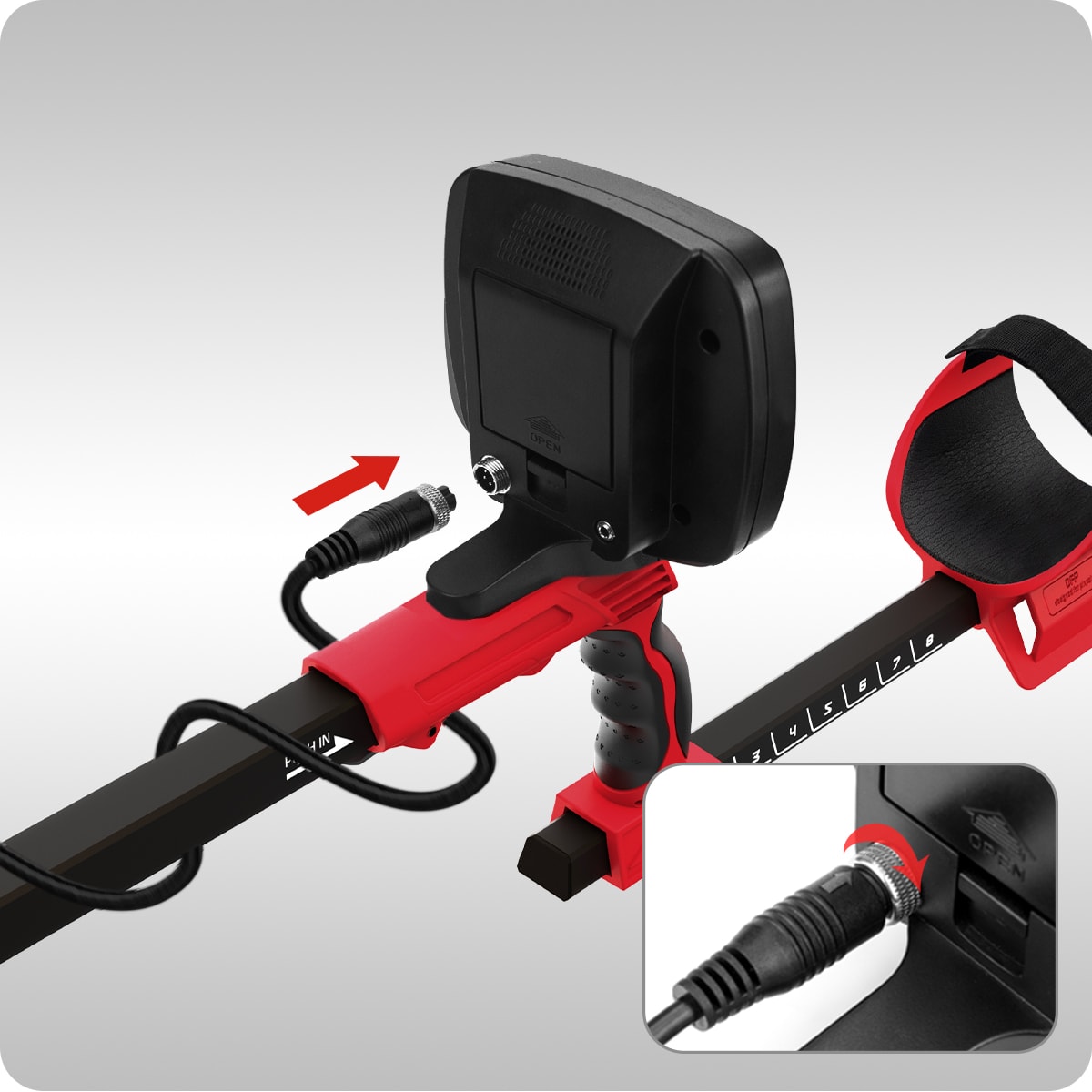 Wrap the search line around the aluminum pole, Insert the cable diagram into the lower side of the control box, and tighten the screws to secure it.