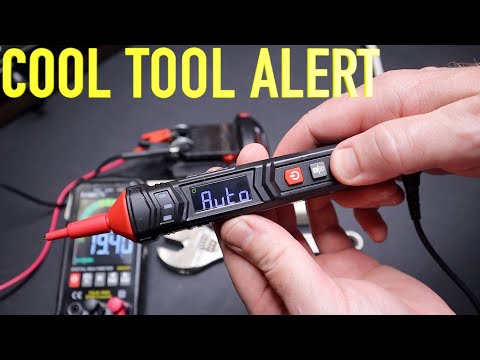 KAIWEETS ST120 Smart Pen Multimeter - Digital Voltage Tester DC/AC
Free Delivery

5-10 Business Days to America and Europe.
15-30 Business Days to Other Areas.

Free Return & Exchange

30-Day No-Hassle Returns
3-Year Warranty
Fraud Prevention: Your Payment is Safe & Secure.
Multi-parameter Measurement: Enter the intelligent (automatic) mode by default, and the digital multimeter automatically recognizes and measures AC and DC voltage, resistance, and continuity. It also tests capacitors, diodes, frequency, and live.


Phase Sequence: The ST120 stands out with its unique phase sequence detection. When the "PA" mode is turned on, the operator can detect whether the phase sequence is clockwise or counterclockwise.

Easy to Use: Use the button "Func" to switch measurement mode and the button "H" to hold data. The backlit LCD screen ensures clear readings in dark or bright areas. A flashlight below the red probe helps you work carefree in dim light.
Related Blog: How to Use Voltage Tester Pen
SPECIFICATION
Item Weight
0.2KG
Product Dimensions
0.7 x 0.9 x 3.5 inches
Batteries
2 AAA batteries required (included)
External Testing Certification
IEC61010-1 CAT.III 600V
Display Type
LCD
Specific Uses For Product Function&Range&Accuracy
▲DC voltage test 0~600V ±(0.5%reading+3)
▲AC voltage test 0~600V ±(0.8%reading+3)
▲Resistance test 0~4MΩ ±(1.0%reading+5) 4MΩ~40MΩ ±(1.5%reading+10)
▲Capacitance test 0~400μF ±(4.0%reading+5) 400μF~4mF ±(5.0%reading+5)
▲Frequency test 0~4MHz ±(1.0%reading+3)
▲Phase Sequence Test
▲Live Wire Test
▲Diode Test
▲Continue Test
1 x KAIWEETS ST120 Voltage Tester with 2pcs Pen Cap
2 x Test Leads
2 x AAA Batteries (Assembly Required)
1 x User Manual
1 x Packing Box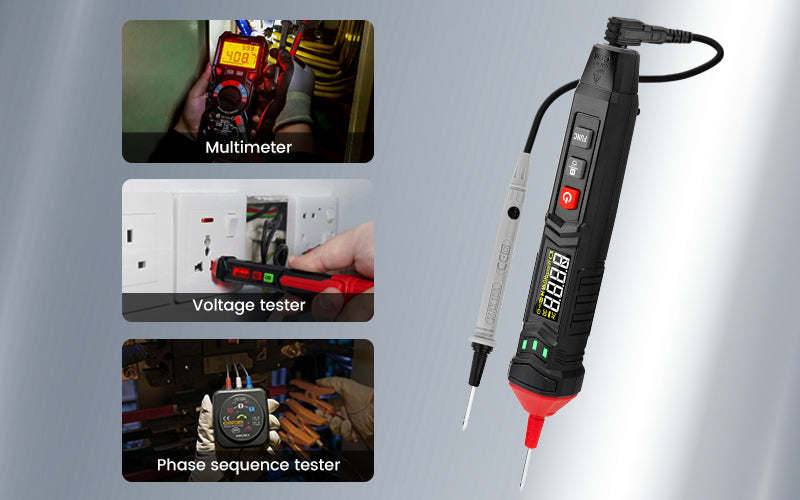 Multimeter & Voltage tester & Phase sequence tester 3 in 1
You don't need to buy a lot of measuring tools, only one ST120 multimeter is enough, the range of ST120 is enough to use, and its accuracy is relatively high.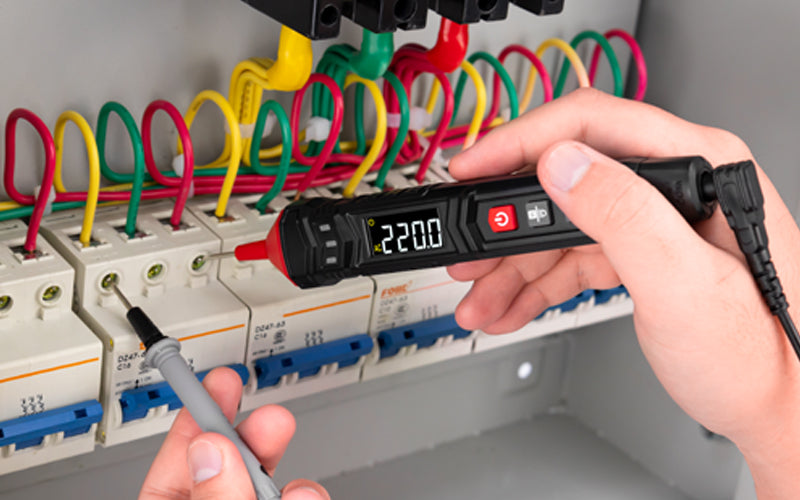 Smart Mode
Automatically identify the measurement signal, Automatically select the range
In this mode, the meter can automatically measure DC/AC Voltage, Resistance, and Continuity.
Easy to use:
1)Press the power key to power on, display"Auto" and enter the smart measurement mode.
2) Insert the black probe into the"COM" jack.
3) Contact the probe with both ends of the measured subject or resistance parallel, and the meter will automatically recognize the measured signal.
4) Read the results from the display.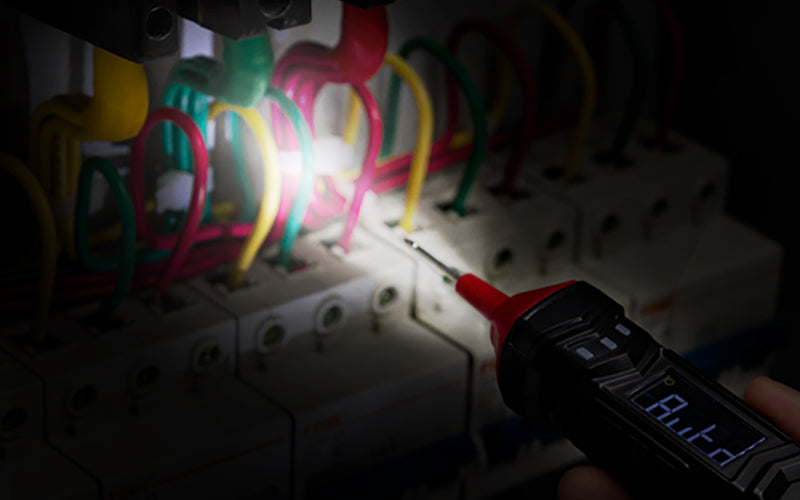 Flashlight Lighting
You can use it conveniently even at night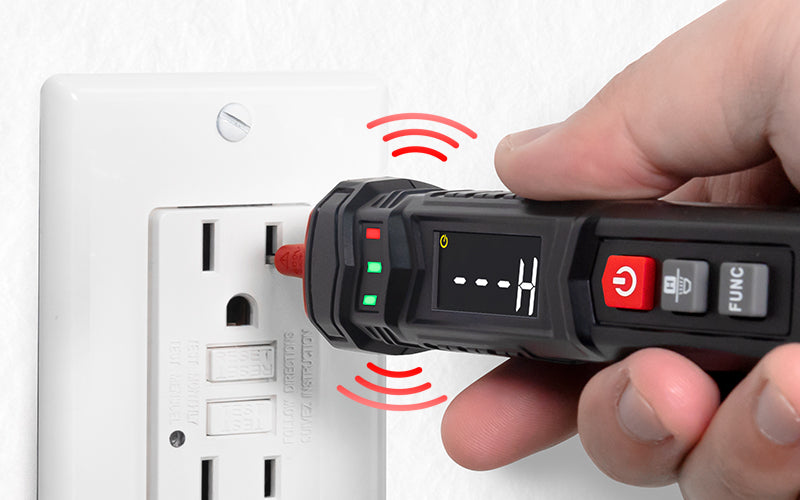 High Voltage Alarm
You can use the red probe contact to the conductor to test wires. When the weak electric field signal is detected, it will display"---L", the buzzer will sound slow and the green light on. When the strong electric field signal is detected, it will display "---H", the buzzer will sound quickly, and the red light on.
What Will You Get?
1 x KAIWEETS ST120 Voltage Tester with 2pcs Pen Cap
2 x Test Leads
2 x AAA Batteries (Assembly Required)
1 x User Manual
1 x Packing Box