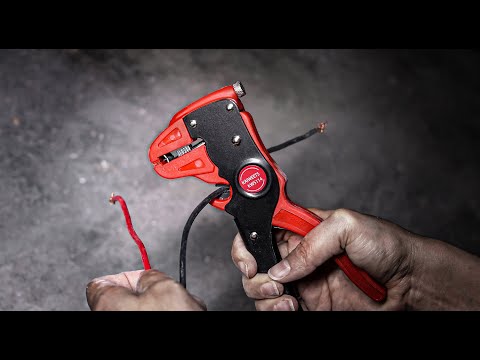 KAIWEETS KWS-114 2 in 1 Automatic Wire Stripper and Cutter
Free Delivery

5-10 Business Days to America and Europe.
15-30 Business Days to Other Areas.

Free Return Warranty

30-Day No-Hassle Returns
3-Year Warranty

Shipping from US Facilities
Fraud Prevention: Your Payment is Safe & Secure.
2 in 1 Stripping & Cutting:The electrical wire stripping tool strips accurately and cleanly on both solid core and stranded wires from 10 to 24 AWG (0.2mm² -5.5mm² ). It's especially great for stripping speaker wire and flat ribbon cable. It also cuts wires quickly.
Self Adjusting Wire Stripper:Eagle nose stripping pliers design can be used in narrow spaces. Adjustable wire stopper for adjusting the stripping length (up to 1 inch). A tension adjustment knob for the pulling strength according to different wires, can avoid excessive pulling force from damaging the copper core of the wire.
High Quality & Easy Use:Wire Strippers made of 50 steel and nylon, non-slip handle, well-built and ergonomic, compact, lightweight, and durable. Really makes stripping wires vastly easier and faster than traditional strippers.
Application:systems, and child's electrical toys. Perfect gifts for DIY people, electricians, and repairmen.
SPECIFICATION
Item Weight
0.64 KG
Item Dimensions (LxWxH)
10.63 x 5.91 x 1.38 inches
Wire Stripping Range
10-24AWG
Wire Crimping Range
10-22AWG
Performance Description
Adjustable Stopper, TPR Handle, Hidden Spring, Long Lifetime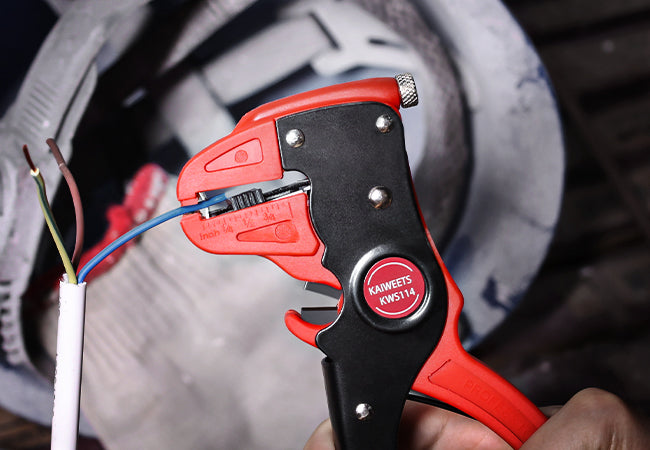 Wire Stripper
Eagle mouth design can be used in tight spaces like under a dashboard.
A built-in insulation scale bezel. Adjustable wire length.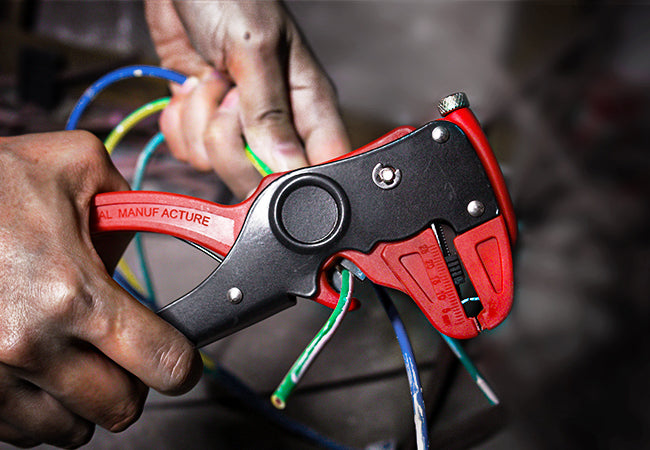 Wire Cutter
A wire cutter is built in, cutting Range from 0.8 mm-8 mm.
Sharp knife edge provides faster cutting speed.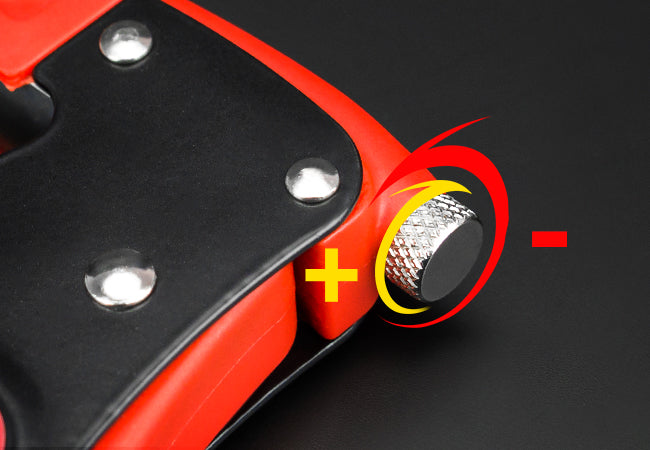 Tension adjustment knob
Clockwise: pulling force increases
Counterclockwise: pulling force decreases
Ergonomic Curved Handle
It save a tremendous amount of time when you have multiple wires that need stripping.
Reset springs make peeling and cutting wires easy and energy-efficient.