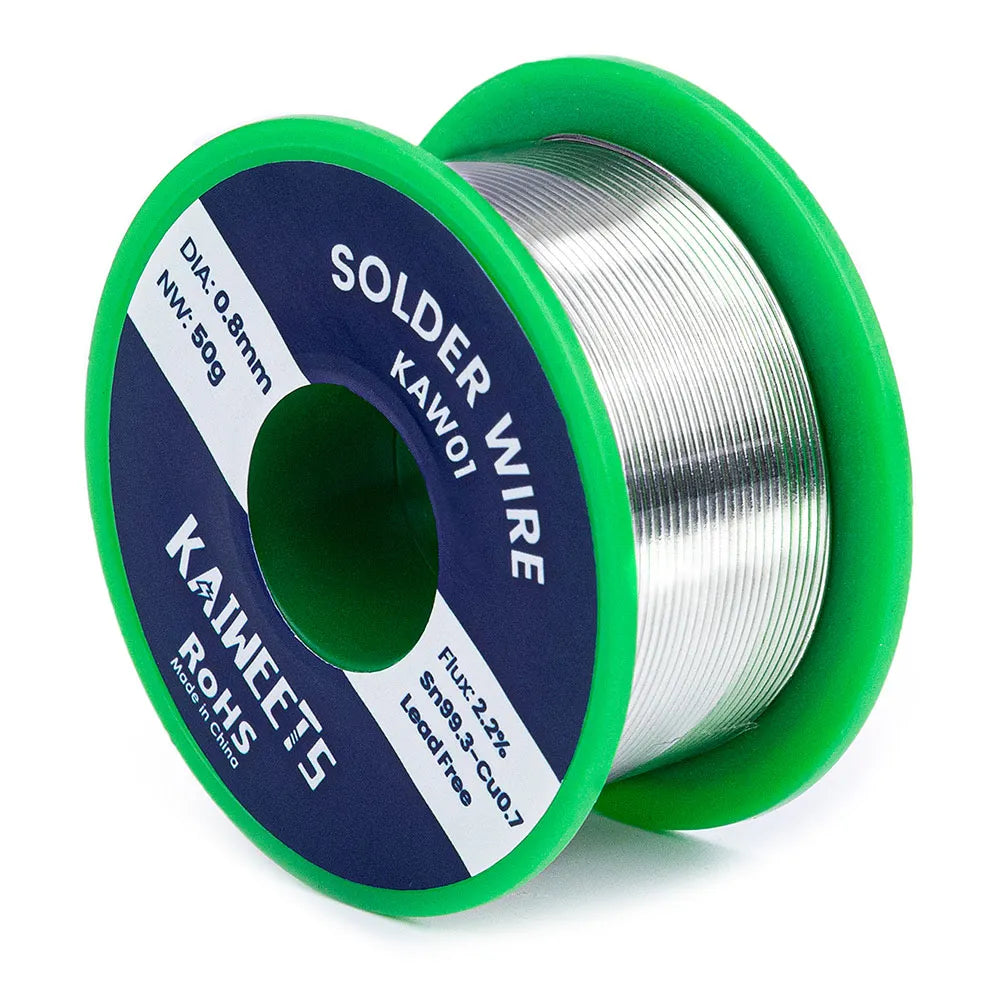 KAIWEETS KAW05/01 Solder Wire 2PACK
Free Delivery

5-10 Business Days to America and Europe.
15-30 Business Days to Other Areas.

Free Return & Exchange

30-Day No-Hassle Returns
3-Year Warranty
Fraud Prevention: Your Payment is Safe & Secure.
Two Sizes of Solder Wire:This product includes two sizes of solder wires to meet the requirements of different welding jobs. The diameter of those 2pack solder wires are 1.2mm(0.047 Inch) and 0.6mm(0.023 Inch), Each roll of solder wire weighs 20g(0.7oz), and the total weight of these two rolls of solder wire is 40g(1.4oz).

Low Melting Point:This solder wire has a relatively low melting point and can quickly melt at high temperatures, which helps to improve your work efficiency.

Even Heating:After being heated, this solder wire will conduct heat evenly in the local area of the solder wire, avoiding the phenomenon of local agglomeration of the solder wire, this feature makes this solder wire more convenient to use.

Flows Smoothly:After this soldering wire is melted, it has smooth fluidity, and you can easily drag the solder wire to the place you want to weld it.

Sturdy Solder Point:After solidification, the solder joints of this soldering wire are very sturdy, and there will be no false soldering or detachment of solder joints. You can use it for welding work without worry.

Extensive Product Application:This solder wire can be used in various welding scenarios, such as repairing household appliances, electronic instruments, soldering circuit boards, etc. It has a wide range of usage scenarios.